Dubai real estate is currently at a 12-year record high. Here's everything you need to know about the latest property market trends
Dubai has reached a 12-year high in the third quarter in terms of volume and value of the sale of off-plan and secondary properties, according to a report by ZāZEN Properties.
As the Qatar World Cup 2022 is set to begin, it is expected that the event will largely impact the UAE's residential real estate sector.
Dubai stands as a leading global destination for tourists and the city's proximity to Qatar will make it the preferred destination for World Cup attendees before, during and after the event.
The UAE is projected to record a rise in demand for accommodation of up to 40 percent with individuals looking to visit and looking to invest in the city.
According to the report, a significant portion of World Cup visitors will be High Net Worth Individuals (HNWI) who are seeking premium properties, mid-market buyers are also expected to seek investment in Dubai real estate.
"More than one million tourists are expected to visit Qatar during the World Cup and this will drive a massive influx of visitors into neighbouring transit hubs like Dubai. The UAE's residential real estate landscape will benefit from this as hotel occupancy rates in the emirate are projected to be above 90 percent and Q4 performance should be comparable to that of the Expo 2020," said Madhav Dhar, Co-Founder, and COO of ZāZEN Properties.
Many of the visitors who transit through Dubai will acquire real estate assets either for personal use or for investment purposes. Although property prices have risen in the UAE, the long-term appeal of real estate as an asset is undeniable with average apartment rents soaring 27 percent. Buyers of both calibres will most likely look to secure one-bedroom, two-bedroom, and three-bedroom units which have been the most in demand. These buyers will also benchmark against European quality products with sustainability and community-based amenities at the forefront," he added.
Arab buyers flock to London real estate as pound remains weak
UK property has seen a resurgence in demand from Arab, American, and Asian buyers as a weak pound makes the sector attractive for dollar-denominated investors, billionaire London property mogul Nick Candy told Arabian Business.
"The weak pound has prompted an influx of AAA buyers (Arab, American and Asian buyers) coming to London to acquire AAA assets like property, art, vintage cars, watches, and diamonds. For US-dollar denominated individuals and the petro-dollar, this is a unique time in history to buy super-prime real estate assets in London with tens of millions in dollar discounts available," Candy explained.
With the UK pound remaining relatively weak against the dollar, overseas investors who wish to purchase property in London can do so at a cheaper price than in times of a strong pound. This difference can end up saving an investor tens of millions of dollars super-prime property in some of London's most prestigious postcodes.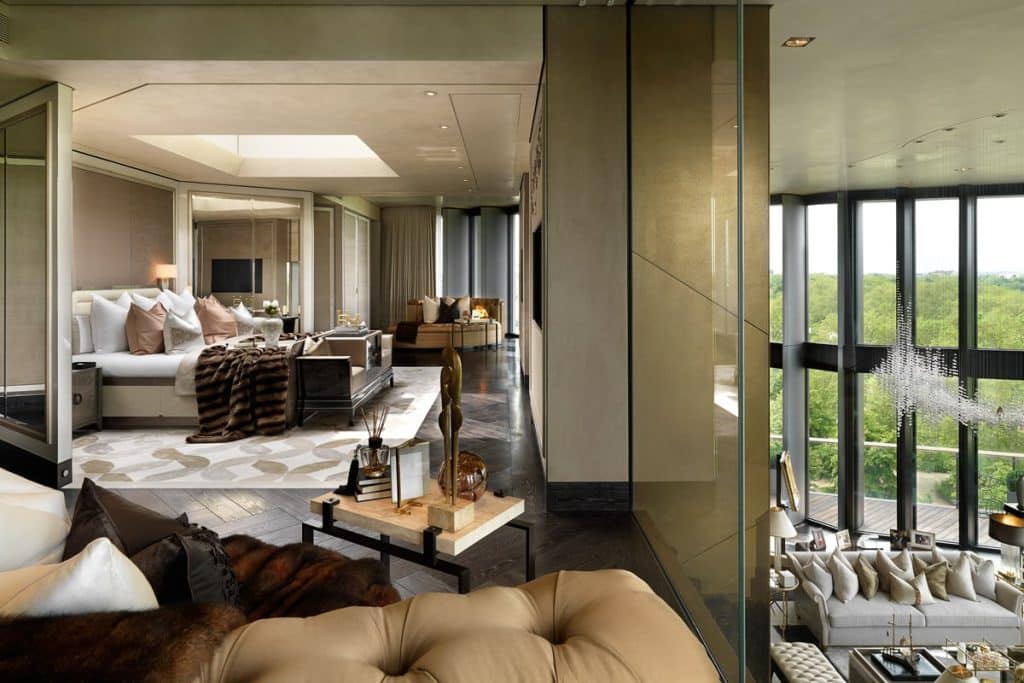 "These exceptional circumstances have taken demand for super-prime property in London to record new levels, and we are seeing an influx of wealthy overseas buyers with huge spending power coming to London who all want to invest in these watertight assets. Properties in the super-prime postcodes of Knightsbridge, Belgravia and Mayfair are seen as exceptionally good value for money right now, however there is very little supply," Candy said.
Candy's comments came after the property developer listed his flagship penthouse at One Hyde Park for GBP175 million, a property that Candy says has seen "significant interest" from Arab, American and Asian buyers.
While the UK has recently begun to emerge from a period of unprecedented political turbulence, on the economic front the country's future looks gloomy. Last week, the Bank of England raised interest rates by three quarters of a percentage point, the biggest hike in 33 years, and warned that the UK economy is moving towards the country's longest ever recession.
Despite these challenges, Candy remains bullish on the London property market, calling the city "one of the greatest," and adding that it "will always be an attractive and safe place (rule of law) to invest during times of global economic uncertainty."
Dubai real estate: Rents up 27.3% this year amid property boom
The average price of renting property in Dubai went up by more than 27% amid a sharp increase in demand for Dubai real estate, according to information released by CBRE.
The number of new contracts has seen a decline and renewals are higher as renters are less willing to move amid the rocketing prices.
In its monthly Dubai Residential Market Snapshot CBRE noted that average rents in the emirate have increased by 27.3% in the year so far.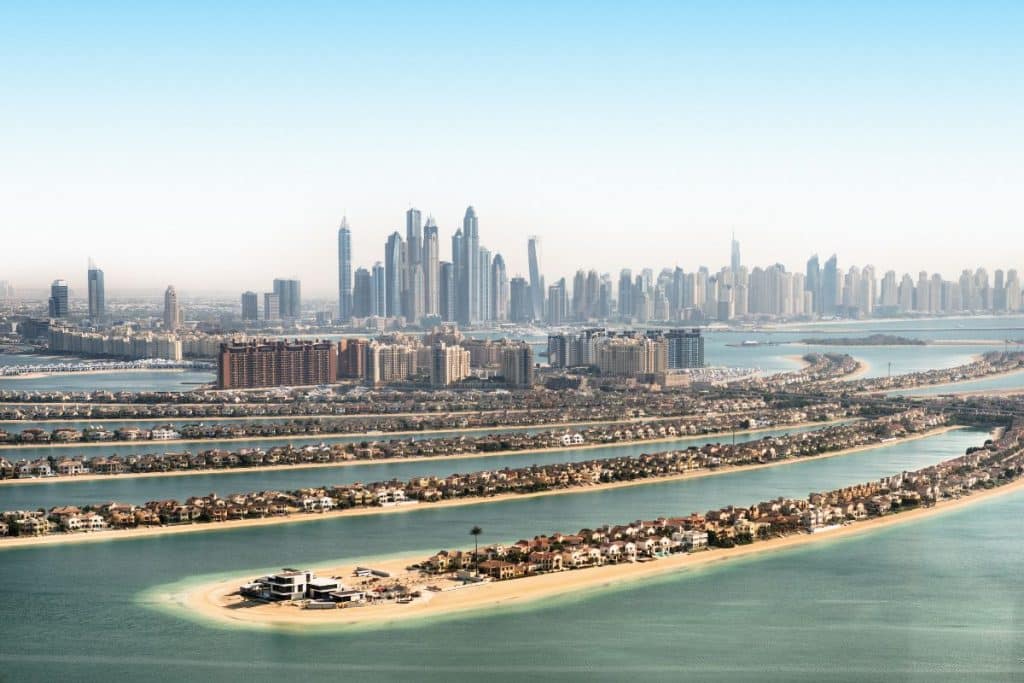 The average price of renting an apartment went up by 27.5% and average villa rents hiked 25.7%.
As of October, the average annual apartment and villa asking rents reached AED91,795 and AED273,740, respectively.
The highest average annual apartment and villa rents were respectively seen in Palm Jumeirah, where average rents reached AED 242,250 on average, and in Al Barari, where average rents registered AED 956,174.
Taimur Khan, Head of Research – MENA, CBRE said: "Residential rents in Dubai increased by 27.3% in October 2022 compared to a year earlier, extending on the record high annual growth we saw in the month prior.
"Ejari data shows that the number of new contracts registered year-on-year in the year to date to October 2022 fell by 4.7%, whereas renewals have increased by 33.6%, indicating that tenants are less willing to move given current market conditions, not surprising given that the number of listings are down 6.7% month-on-month.
"We expect the rate of change in the rental market to start tapering off by the end of 2022.
Dubai real estate sales
In the sales market, however, average prices rose by 9.2%, in the year to October, with villas faring slightly better with an average increase of 13% compared to 8.5% for apartments.
In Dubai, average apartment prices reached AED 1,149 per square foot, and average villa prices AED 1,359 per square foot.
"In the sales market, 8,269 transactions were recorded in October 2022 a 72.5% increase from the year prior," said Taimur Khan.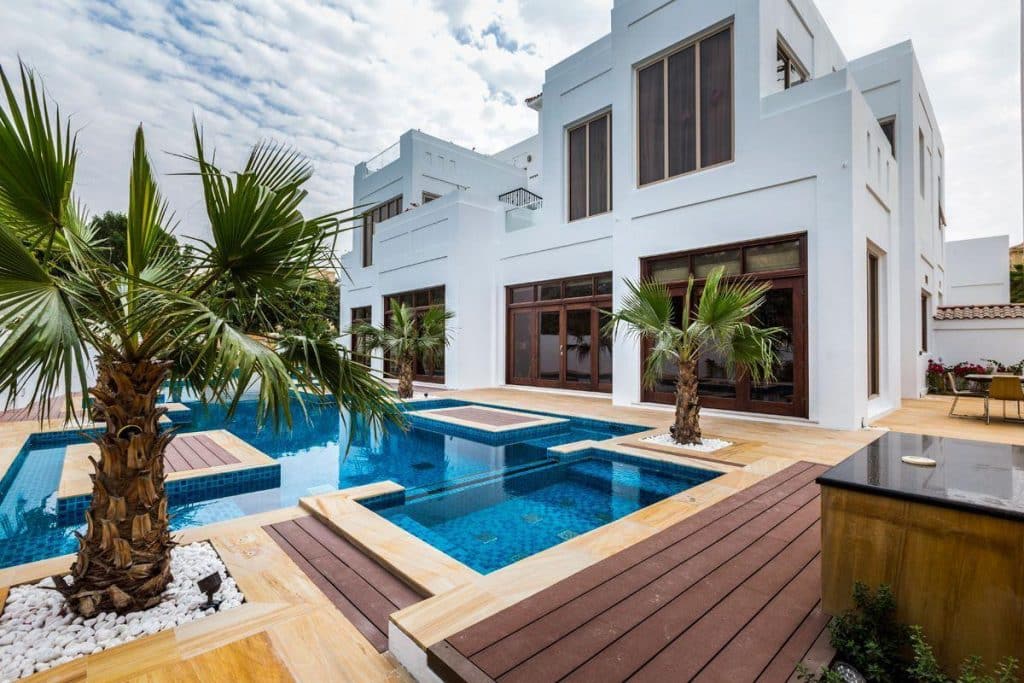 A total of 71,412 transactions were recorded in the year to date to October 2022, to put this into context, in 2019 this figure totalled 29,394. In terms of transaction volumes for the year, we expect 2022 total transactions to comfortably surpass the 2009 total."
Jumeirah was home to the most expensive location for apartments, with an average price of AED2,226 per square foot, while Palm Jumeirah remains the most expensive location for villas in Dubai with an average price of AED 3,704 per square foot.
In the 12 months to October 2022, average rents increased by 27.3%, where average apartment rents rose by 27.5% and average villa rents by 25.7%.
As of October 2022, the average annual apartment and villa asking rents reached AED 91,795 and AED 273,740, respectively.
The highest average annual apartment and villa rents were respectively seen in Palm Jumeirah, where average rents reached AED 242,250 on average, and in Al Barari, where average rents registered AED 956,174.
Dubai has reached a 12-year high in the third quarter in terms of volume and value of the sale of off-plan and secondary properties, according to a report by ZāZEN Properties.
Dubai real estate: new luxury residences unveiled by Meydan
New luxury properties have been unveiled at Dubai Canal by LUXHABITAT Sotheby's International Realty. The luxury residential project is one of the few freehold building projects launched in Al Wasl.
The starting price of the properties will be at AED1.99 million for a 972 square feet apartment. The area has seen a sales volume of AED290.7 million in Q3 2022. The average price of a villa sold in Jumeirah is AED13.21 million based on data by Dubai Land Department.
Jumeirah has been recognised as the location of prime choice for high net worth individuals in Dubai. Out of 67,900 HNWIs in Dubai, The top 5 residential areas with the highest count of HNWIs are Jumeirah First, Al Barsha, Jumeirah, Arabian Ranches and Al Thanyah, according to a report by Webster Pacific.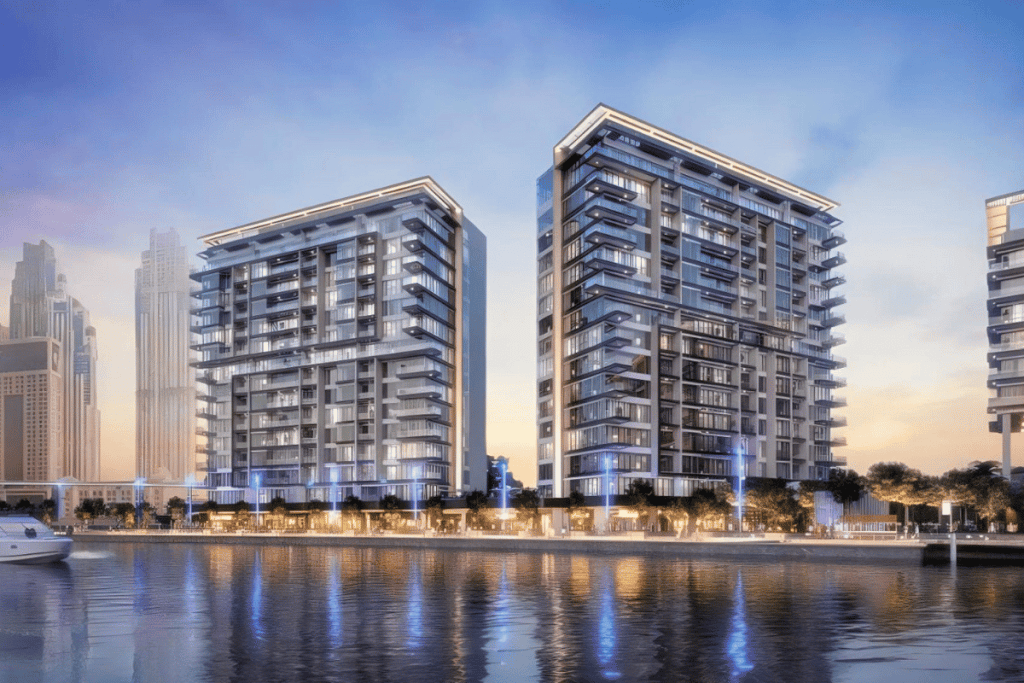 Talha Ahmad, Sales Manager, Project Developments, LUXHABITAT Sotheby's International Realty, said, "Off-plan apartments have performed very well this year across prime areas, with an increase of approximately 26 percent in sales volume as people continue to flock to invest, work and live in Dubai. Investors into Dubai's real estate market understand the city not only offers security, resilience, and growth, but considerable value for money when compared against other global hubs."
"The Canal Front Residences developed by Meydan offers investors security, high-quality finishing, and a convenient and an excellent lifestyle within a stunning waterfront location on the Dubai Water Canal, with easy accessibility to various hotspots such as Downtown Dubai," he added.
Amenities of the new residential project include on site state of the art gym, playground, outdoor swimming pool with sun loungers are more.
Dubai real estate: Burj Binghatti to achieve record for world's tallest residential tower
The Burj Binghatti Jacob & Co residences was announced recently, aspiring to set records for the world's tallest residential tower. In a celebratory launch event held at the Coca-Cola Arena on November 16, the tower was revealed.
The residences coins a new term in real estate – Hypertower. The tower will be located in Business Bay and comprises of 100 storeys with two and three-bedroom residences.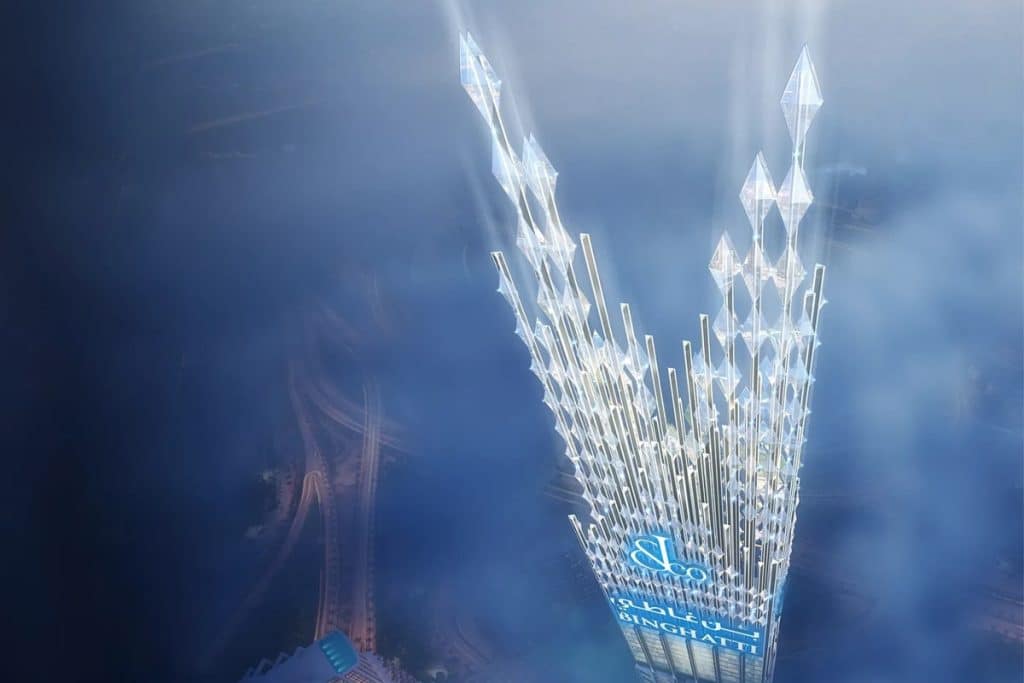 The upscale residential tower features amenities including an infinity pool overlooking Dubai's skyline, a luxury spa, gym, dedicated concierge team offering services like bodyguards, chauffeur, daycare, private chef and more.
"Today marks the significant partnership of two like-minded brands, both on an ever-striving pursuit of absolute elegance. Both our brands are born from the sheer desire to achieve what breaks boundaries. What Binghatti has done in real estate, by creating a brand through a distinct design philosophy and architectural identity is very similar to what Jacob & Co has done in the world of jewellery and horology," said Muhammad Binghatti, CEO and Head of Architecture of Binghatti.
"Inspired from our high watchmaking collections, these penthouses will consist of three types, each named after our flagship Jacob & Co timepieces Fleurs De Jardin, Astronomia and Billionaire. The interior design of the penthouse collection will be directly inspired by their unique aesthetics. As suggested by the name, the Billionaire Penthouse is the hyper tower's jewel in the crown," said Jacob Arabo, Chairman and Creative Director of Jacob & Co.
Jacob & Co will also offer exclusive curated timepieces and jewellery, most being limited edition, for clients to purchase along with their residence.
To evaluate eligibility to purchase the residences, interested individuals will have to register to undergo a prequalification process.
The final height for the Business Bay skyscraper has not been released yet, but New York's Central Park Tower, at 472.4m, holds the current record for tallest residential-only building.
A series of pictures was posted on Linkedin by Binghatti of the event marking the beginning of construction work of Burj Binghatti Jacob&Co residences.
"We took inspiration from the complex horological movements that beat in Jacob & Co timepieces and we integrated them into the key elements of the tower. The diamond-shaped spires sitting at the peak of the tower are reminiscent of an actual crown, an ornament of unique finesse inspired by the design of Jacob & Co's finely cut gems. This is the apex of the luxury narrative in this evocative construction, a signature feature that add further grandeur to the city's skyline." said Muhammad Binghatti.
The officially named Burj Binghatti Jacob & Co Residences tower will also feature a private member's club and high-spec penthouses.
Real estate: Dubai ranks as top destination for branded residences
Dubai has ranked number one as the top location for branded residences, real estate advisor Savills in its latest Spotlight on Branded Residences. The emirate was followed by South Florida and New York City, ranking second and third respectively, in the list.
"These areas have well-established luxury property markets and attract a range of domestic and international buyers both for business and cultural activity," the Savills report said.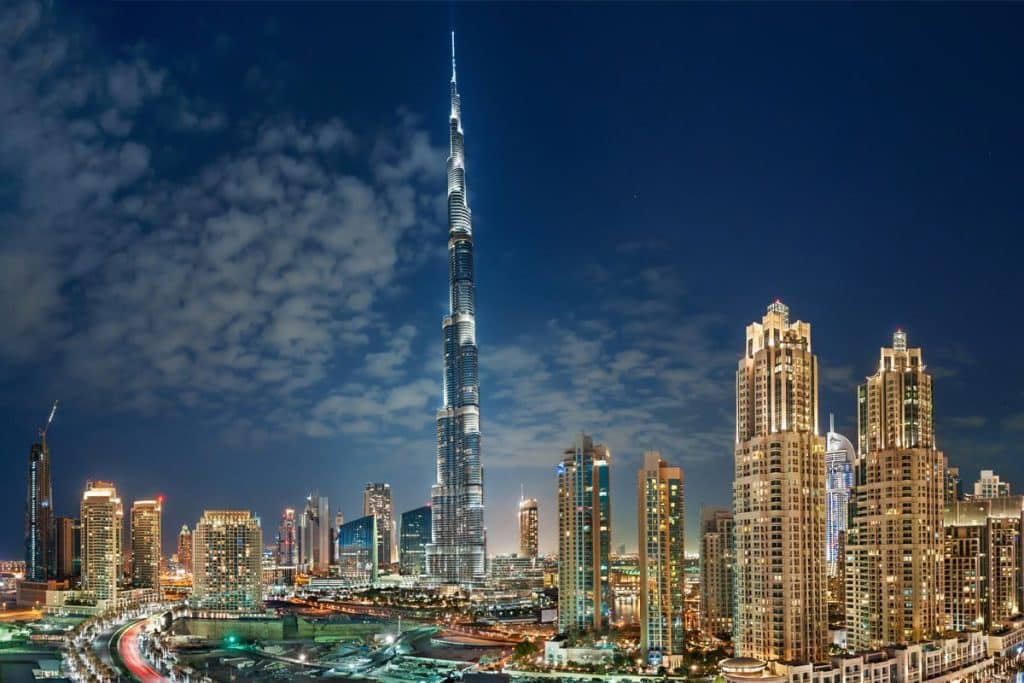 "After a number of years of evolution, the branded residences sector has proven resilient and adaptable to adverse market conditions, offering security and reliable quality to buyers and attractive returns to developers and brands. With a robust and geographically diverse pipeline, as well as the continued commitment to the sector from developers and brands, the sector is set to continue to expand in the near term," Savills head of global residential development consultancy Riyan Itani said.
Branded residences as a property sector, has been proven to be "incredibly resilient in the face of global uncertainty and change."
The sector has reportedly grown by over 150 percent, according to the report, "and the pipeline of future branded residences remains strong."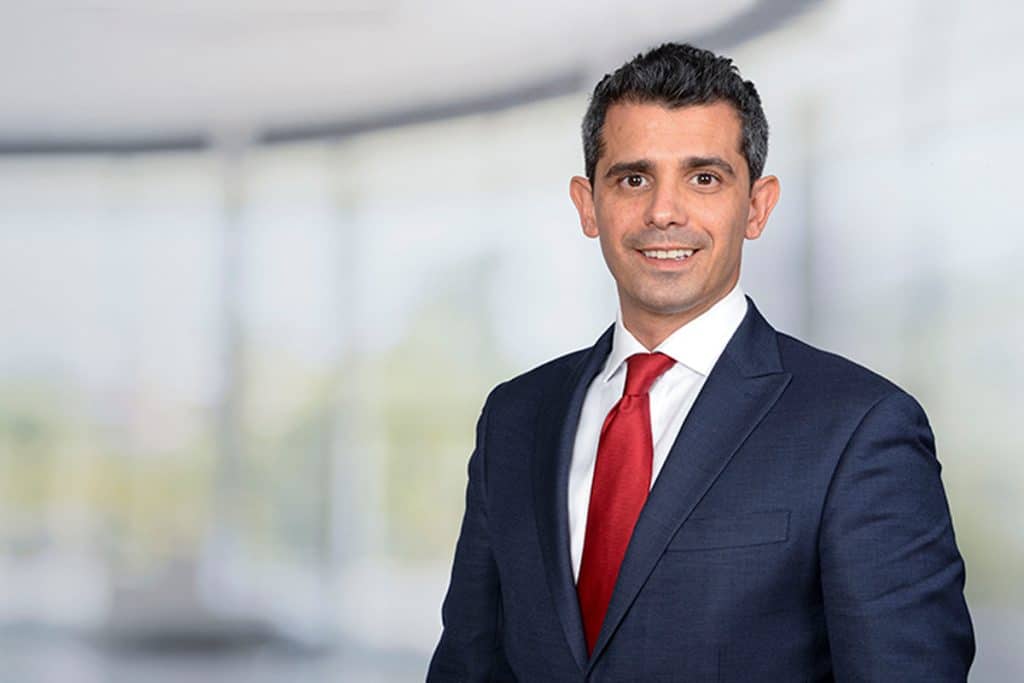 The report added that today, "there are 640 schemes, accounting for nearly 100,000 units, operating across every continent, except Antarctica. Supply levels are forecast to exceed 1,100 schemes by 2027, nearly doubling current levels."
The Middle East and Asia Pacific are attracting more interest and development from global brands. The regions have seen a 400 percent and a 216 percent increase, respectively, in their levels of supply of schemes over the last decade.
"The global growth of the branded residences sector is set to continue, with the Middle East leading the charge by pipeline growth. Across the region, current supply is projected to increase 86 percent by the end of the forecast period," the study added.
Real estate news: Trump signs $1.6bn deal with Saudi real estate firm to build golf resort in Oman
Donald Trump's family business has signed a $1.6bn deal with a Saudi real estate developer to build a resort in Oman, according to the New York Times.
The development will be built near Muscat and will incorporate residential housing and a golf complex the American newspaper said.
Trump will partner with Saudi Arabia's Dar Al Arkan on the project.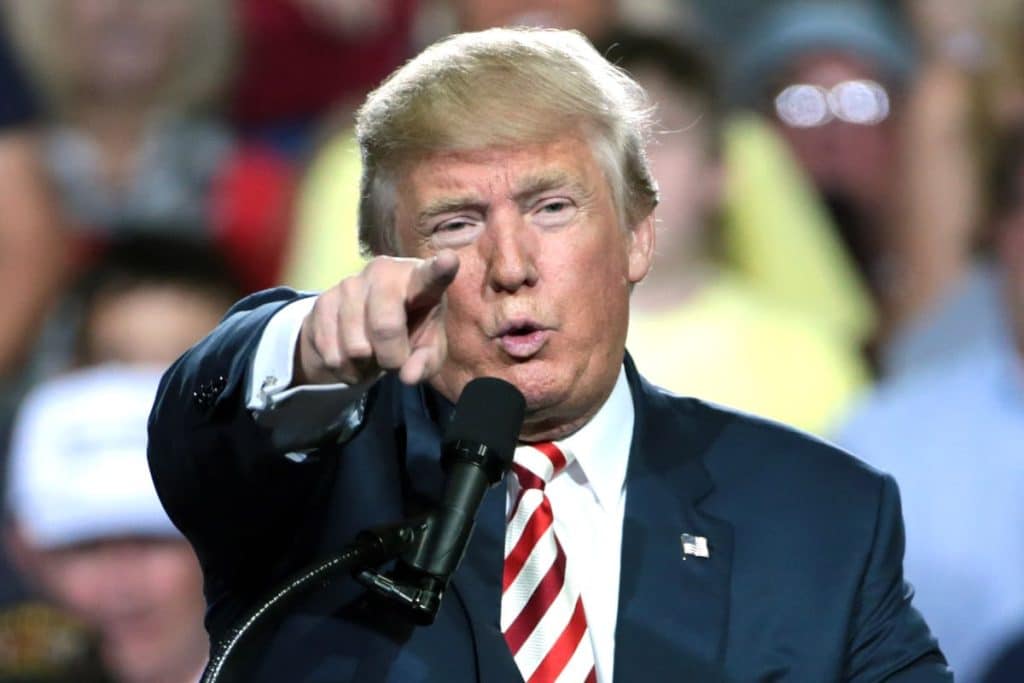 Trump family eye Oman development
Designs for the development are not yet released, but Aida, as the project is known, will include 3,500 new homes and two hotels comprising 450 rooms as well as a golf course.
"It is an honour to work with Dar Al Arkan, who share our vision for superior quality and excellence," the Trump Organisation said in a statement. "This will be a truly magnificent project that integrates luxury living and world-class hospitality at the highest levels."
Dar Al Arkan agreed to license the Trump name for the $1.6 billion project, the report said.
It is the first deal of its kind since the former President left the Whitehouse and comes after he has forged close ties to Saudi Arabia.
"Executives involved in the project include Ziad El Chaar, the chief executive of Quara Holding, the conglomerate whose holdings include Dar Al Arkan," said the New York Times report.
"Mr. El Chaar used to work at a real estate company that teamed up with the Trump family for a golf project in Dubai."
Dubai real estate: Emaar reports $2.3bn profit in 2022
Emaar Properties announced revenue of $5.1bn (AED18.9bn) for the first nine months of the year.
Reflecting the growth in the Dubai real estate market it represented a 47 per cent increase in operating profit to $2.3bn (AED8.4 bn) compared to the same period last year.
Net profit for the period surged 124% to $1.6bn (AED5.8 billion) as a result of sustained revenue, improved margins and greater control on costs.
Real estate: Emaar profit boost
On its three-month period results, Emaar said the operating and net profit increased by 12% and 46% respectively to $626m (AED2.3bn) and $408m (AED1.5bn) compared to similar period during last year.
The Dubai developer had successfully launched many projects both in the UAE and international markets. Led by new project launches and continued focus on sale of units in under-construction projects, Emaar has recorded highest ever group property sales of $7.3b (AED26.9 billion) during 9 months in 2022.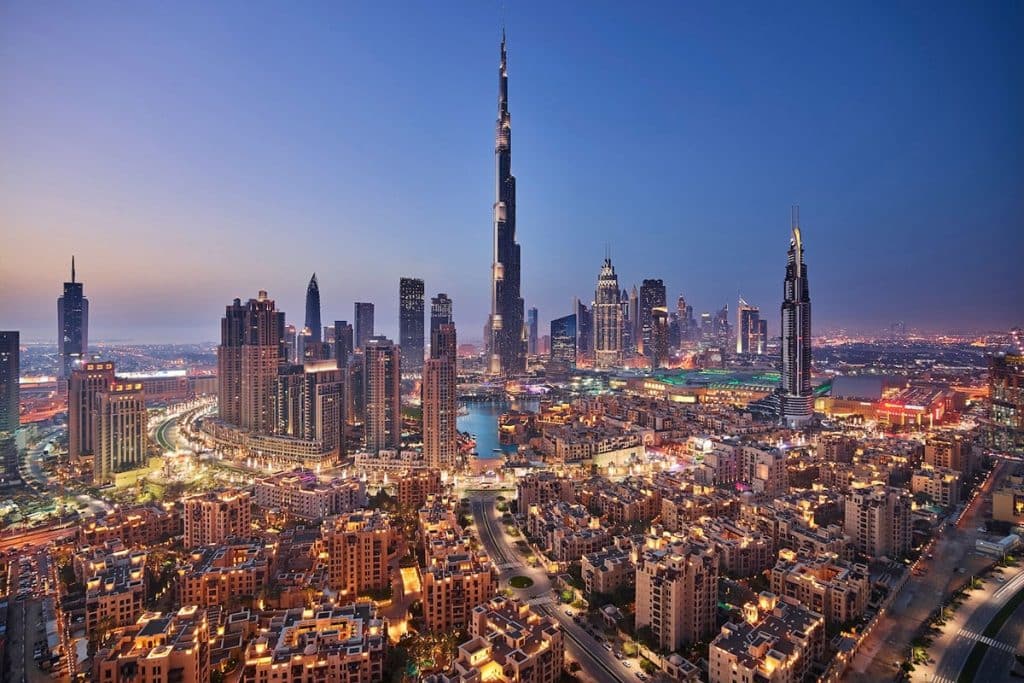 Property sales backlog reached to $14.1bn (AED 51.9bn), which will be recognised as revenue in the coming years.
The firm announced notable strategic transactions in the third quarter which reinforce the company's strategy to focus on core pillars of the business and provide sustained long-term financial return and shareholder benefits.
The proposal to purchase Dubai Creek Harbour for an overall consideration of $2bn (AED7.5bn), to be paid equally in cash and shares of Emaar Properties, was approved by the board of directors as well as the shareholders in the general meeting.
The board of directors as well as shareholders of Emaar Properties have also approved the sale of Namshi to Noon for a total cash consideration of $335m (AED1.2 bn), representing an excess of $35m (AED127m) over the total investment in Namshi.
An Emaar spokesperson said: "Q3 was another strong period for Emaar as we continue to build on momentum generated in the first half of the year. The strategic measures put in place following the pandemic are seeing fruition as all parts of the company benefit from increased consumer confidence and activity, particularly in the real estate market."
"As we move into Q4 2022, we are confident of a further uplift in our malls, hospitality, and retail assets as we head into the winter months and see a boost to the tourism and retail sectors," he added.
The group said its integrated masterplan developments remain popular with both domestic and foreign investors thanks to the company's longstanding reputation for customer focus, superior design, construction quality, and innovation across its market segments – Development; International; Malls Management and Hospitality, Leisure & Entertainment.
Emaar Development: The UAE build-to-sell property development business maintained strong property sales momentum in Dubai in Q3 and recorded nine month property sales of $6.3bn (AED 23.2bn), 11 per cent higher than same period in 2021.
It reported nine month revenue of $2.5b (AED9.3bn) and recorded an EBITDA of $898m (AED3.3 billion).
Emaar International: The company's international real estate operations recorded property sales of $1bn (AED3.7bn) for the year so far and contributed revenue of $871m (AED3.2bn), representing 17 per cent of Emaar's total revenue. The performance of international operations was led by successful operations in Egypt and India.
Emaar Malls Management: The wholly-owned shopping malls and retail arm, recorded 24 per cent growth so far this year, with revenue $1.1bn (AED4bn).
Emaar Mall Management: The division achieved operating profits of $653m (AED2.4bn), 47% higher than the same period last year. All the assets of mall management have achieved record tenant sales during the year, surpassing 2019 pre-Covid tenant sales.
Hospitality, Leisure & Entertainment: The hospitality, leisure, entertainment and commercial leasing businesses recorded revenue of $653m (AED2.4bn), up 78% over last year.
Emaar said its recurring revenue-generating businesses of malls, hospitality, leisure, entertainment and commercial leasing, together achieved a revenue of $1.7bn (AED6.3bn) for the nine-month period recording a growth of 40% compared to same period last year.
These businesses represent a 33 per cent of the total revenue
Dubai real estate: $490m of transactions on Monday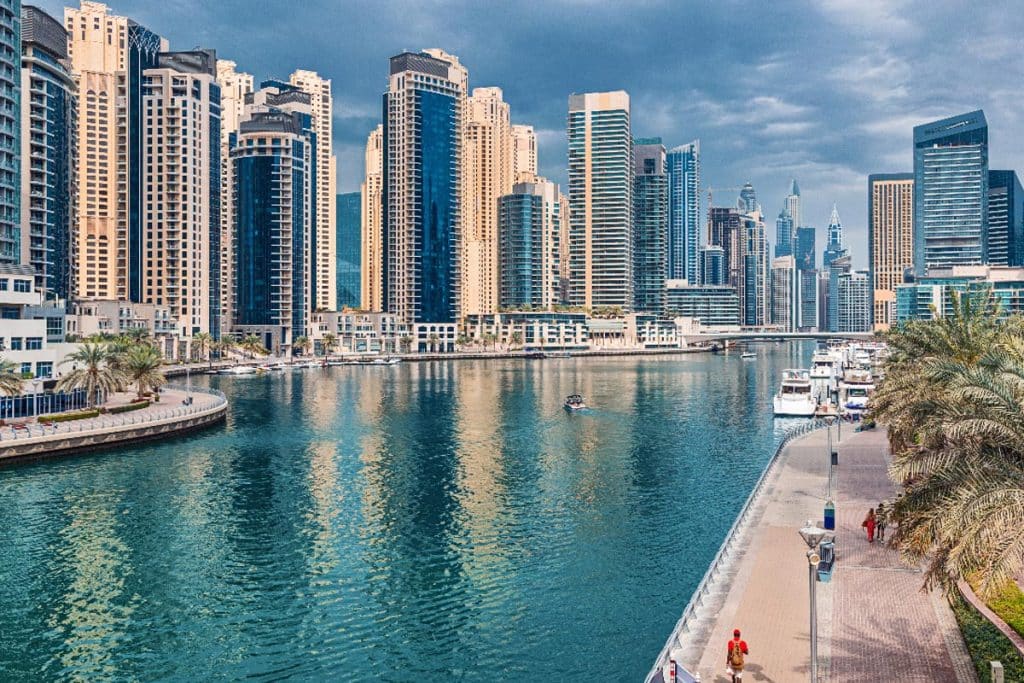 The Dubai real estate market recorded transactions worth $490m (AED1.51bn) on Monday, according to the Dubai Land Department.
The value of sales was the greatest proportion, with $378m (AED1.39bn) of transactions reported.
In addition, there were $107m (AED393.42m) in mortgage deals and a further $3m (AED11.29m) in gift deals.
Dubai real estate growth
The Dubai property market has seen considerable growth this year.
The property market saw nearly $44bn (AED160bn) in investment in the first eight months of 2022, a latest industry report said.
Lifting of all Covid-19 restrictions and market-friendly policy initiatives have led to resurgence of investor trust, accelerating purchasing of an assortment of residential plots, apartments and villas, the report said.
Dubai real estate: Prices will stabilise, momentum "based on strong fundamentals of the UAE," ARM Holding CEO says
Prices for real estate in Dubai are likely to stabilise soon, but overall the market is being driven by the strong fundamentals of UAE property, ARM Holding CEO Mohammad Al Shehhi told Arabian Business.
The Dubai real estate market has recently posted record results, including an all-time high in the number of transactions.
These records have been built "on the back of the exceptional job the government did during the pandemic, the boost provided by Expo 2020 and the exceptional visa and immigration policies of the government," Al Shehhi explained.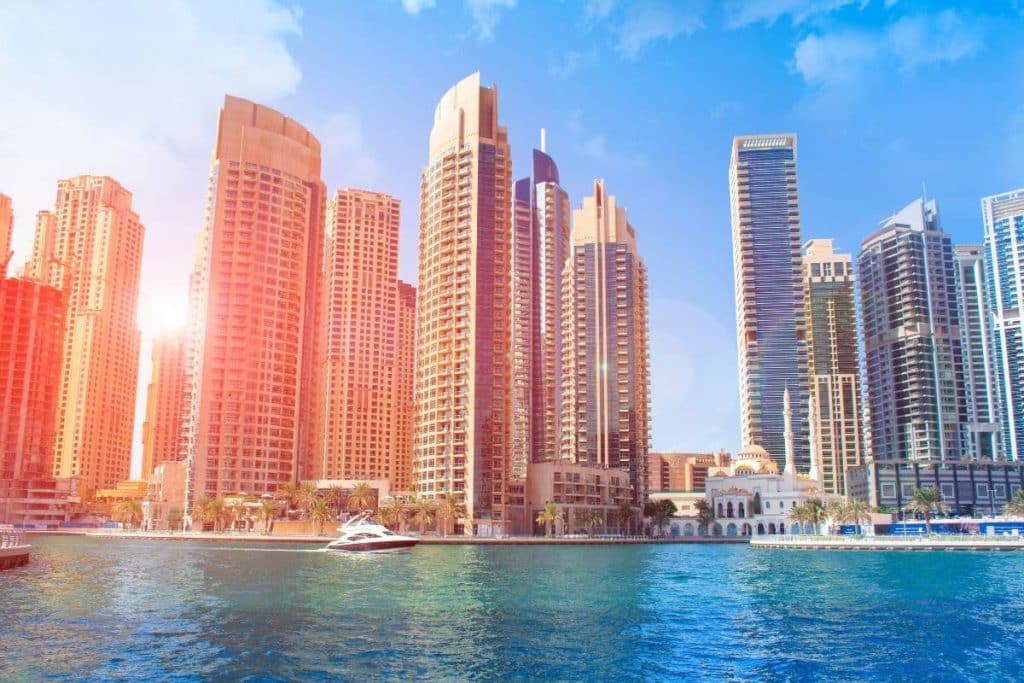 "We believe that pricing will stabilise however the fundamentals for transaction volume will continue momentum as they are based on strong fundamentals of the UAE. The overarching question mark to the above prediction is twofold. We see an increasing indication of a global recession which will have impact on both the UAE economy and local real estate market. Secondly, the exceptional increase in supply in certain market segments will put pressure on the pricing of certain asset classes."
ARM Holding also recently revealed that it had played a role in introducing three new restaurant concepts at the upcoming H Residence development set to open in Q1 2023. The development is part of HUNA and will welcome NAC (North Audley Cantine), Cipriani Dolci and Café Kitsuné.
"We are focusing on boutique projects like the H Residence. The property will feature a variety of retail units, as well as two arched wings of 37 duplexes and apartments. The wings will connect via a sky bridge, boasting an infinity pool that overlooks both a stylish plaza and the Dubai skyline," Al Shehhi said.
On why Dubai remains a popular destination for high-end food and beverage concepts, Al Shehi said that strong global tourism, coupled with a locally diverse population, makes for a "vibrant and highly international food scene."
Dubai real estate: Russians overtaken by Europeans as biggest property market buyers
The Dubai real estate boom has attracted international buyers, looking for second homes and/or investments.
"We all know that Russians buyers have been particularly active in the UAE over the years and historically speaking, they typically gravitate towards waterfront properties," said Sean McCauley, Devmark Group told Arabian Business.
An increase of French, European and German buyers have entered the market which indicates increasing confidence in the market from global buyers.
Although Russian buyers would generally gravitate towards waterfront properties, recent buying decisions have indicated behavioural changes. Buyers are much more conscious of their lifestyles and are looking for projects to meet those requirements.
A "Homeowner" can technically be broken down into three categories:
End users/occupiers
Investors
Speculators
"End Users are more drawn to the lifestyle, community, amenities, and overall quality of finish and layout," McCauley said.
"Investors are more concerned with the yield they can expect to achieve but also are discerning in terms of the offering while speculators tend to lean towards off-plan projects that offer flexible payment plans," he added further.
High Net Worth Individuals (HNWIs) are looking for trophy assets around the world, a product associated with an architect or designer attracts interest due to lifestyle representation, 'starchitects' and celebrity designer properties are seeing increasing demand.
"The majority of Dubai property buyers come from a multitude of countries from all around the world, and by the pure virtue of the large geographical distances that separate these buyers from Dubai," said McCauley.
UAE real estate investors driven by UK's education sector
In the last six months, 40 percent of enquiries were related to education, according to Barratt London, a development company in the United Kingdom. UAE investors are increasingly looking for properties near universities and schools.
The UK's universities admissions service revealed a record number of applications from UAE students who have applied to study in the UK in 2022, this number has seen a staggering growth of 247 percent since 2011.
Education is one of the main drivers of property sales in the UK, according to Barratt Developments. London specifically witnesses an increased demand in properties close to universities and schools.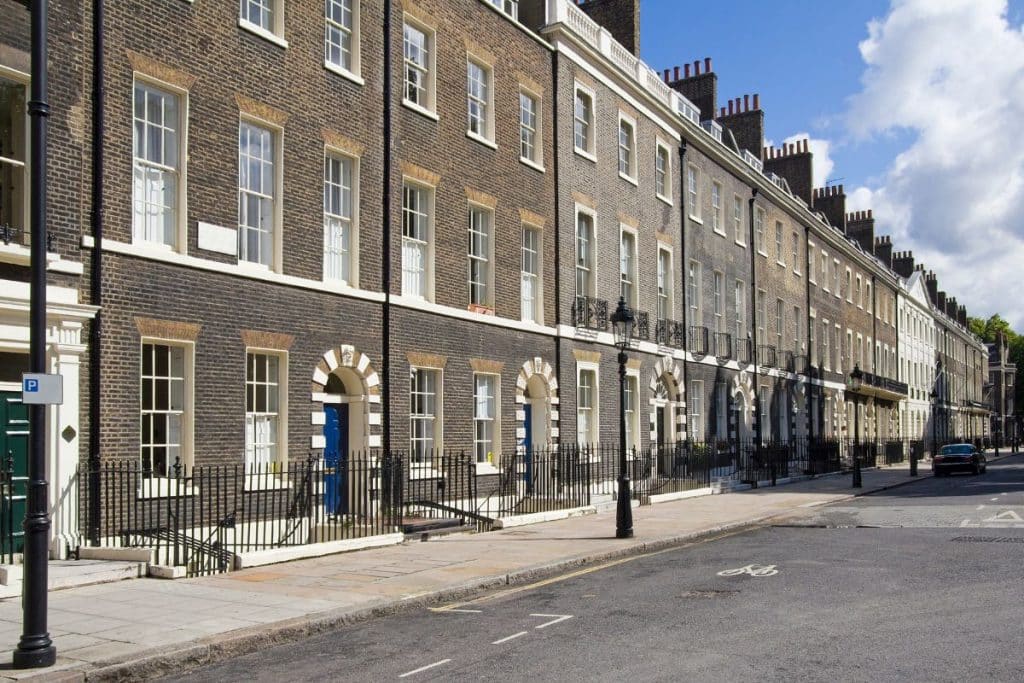 Data from the UK's universities admissions service, UCAS, has revealed that Britain is one of the world's leading destinations for international students, with many selecting London due to its status as a globally renowned academic hub.
Data from the admissions service revealed that international undergraduate applicants will increase by 46 percent in 2026.
"Around 40 percent of our Middle East enquiries are related to education. For many parents from the region looking to send their children to schools and universities in London, having a bolthole that allows them to visit their children more freely is a prerequisite," said Stuart Leslie, International Sales and Marketing Director at Barratt London.
"When not using it themselves, they can take advantage of the high yields attainable in the city and use it as a rental property, creating a win-win situation," he added.
Accommodation for university students in the capital starts from around £800 a month for a basic room, up to £2,000 a month for a studio apartment. "A number of the people we speak to, particularly from the UAE, are focused on sending their children to the UK and investing in the property market because they've been educated there and understand the investment opportunities of owning a property in London," Leslie concluded.
Share This Story, Choose Your Platform!